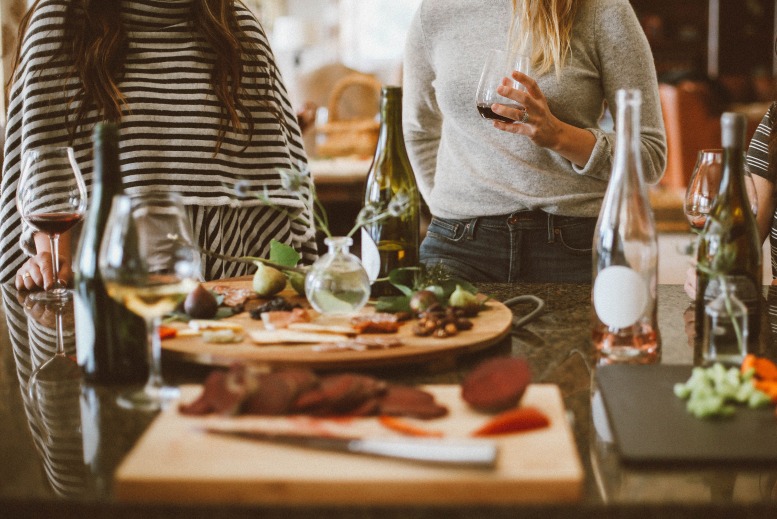 Thanksgiving is near. You know what that means: a Thanksgiving get-together with friends and family.
Besides Christmas, the last Thursday of November is an excellent time to catch up over a nice turkey, mashed potatoes, and pumpkin pie — but don't let the month-long gap between Christmas and Thanksgiving stop you from gift-giving. Thanksgiving is the perfect time of year to show your thanks and give your friends and family members something that says, "I'm glad we got together this year."
What should you give your loved ones this Thanksgiving? Feast your eyes on these CBD products that'll put a smile on everyone's face this year!
For the Man of the House, Dad
As the man of your household when you were growing up, your dad is worth appreciating this Thanksgiving. If he's in his golden years, your dad may be experiencing some aches and discomfort along the muscles and joints. What better gift to give him than the gift of relief? We offer CBD-infused relief with our Deep Intensive Relief Salve Stick.
Our Deep Intensive Relief Salve Stick contains 4000 mg of CBD, formulated carefully to soothe tense muscles and joints. It's the perfect balm for alleviating soreness of the knees, lower back, shoulders, shins, and feet.
Mom Deserves Something Too
If you're looking forward to the Thanksgiving spread, you've got one person to thank — Mom. Let's face it, it's likely not her first time when it comes to putting on a great holiday. All the work she does is sure to have taken a toll on her lower back and shoulders.
Tell mom how appreciative you are with our Intensive Relief Cream. Our Intensive Relief Cream's formulation includes 2,000 mg of CBD that's safe and easy to apply. Its fast-absorbing formulation offers quick relief of muscle and joint discomfort, guaranteed to bring mom relief this Thanksgiving.
Was It a Long Trip for Your Aunt and Uncle?
Are your aunt and uncle coming this year? Whether they'll fly or drive, traveling can wreak havoc on the muscles and the circadian rhythm. Hit two birds with one stone by giving your aunt and uncle our CBD Broad Spectrum Tinctures.
Formulated with 1,500 mg of CBD, our Broad Spectrum Tinctures also contain MCT and non-detachable THC. The blend of CBD and non-detachable THC makes our tinctures excellent for improving relaxation and sleep quality.
Pets Are Family Too
Statistically, there's a chance you or someone in your family will bring a dog or cat. Why not give the furry friends a little something too? Our CBD Pet Treats are the perfect Thanksgiving offering for your furry pals!
Our CBD Pet Treats are safe and carefully formulated to please your pets. Infused with 5 mg of CBD, the treats are also perfect for treating anxiety and inflammation. To learn more, check out our post on how CBD treats anxiety and discomfort in dogs.
Grab Something for Yourself Too!
You may have had to travel to meet your friends and family this Thanksgiving. For this reason, you deserve a little something yourself.
We offer a vast selection of safe CBD products, from tinctures to gummies. Whichever one you choose, you'll be in for a positive CBD-powered wellness experience.
Visit our shop and grab something for yourself and your loved ones this Thanksgiving!
Disclaimer
The products on this site are not for use by or sale to persons under the age of 21. Furthermore, they should be used only as directed on the label, and should not be used if you are pregnant or nursing. Always consult with a physician before use if you have a serious medical condition or use prescription medications. In general, a doctor's advice should be sought before using this and any supplemental dietary product. Finally, all the statements on this site have not been evaluated by the FDA, nor are they intended to diagnose, treat, cure or prevent any disease.