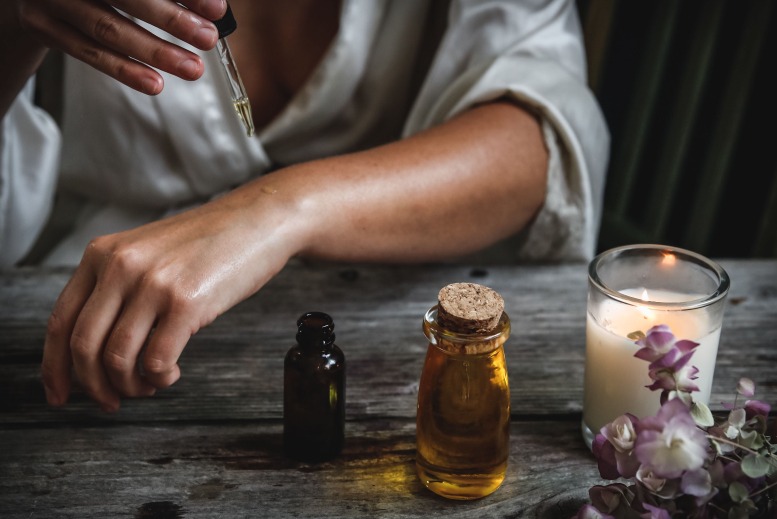 Hemp and CBD have taken numerous industries by storm due to their numerous potential health benefits. One industry that has welcomed hemp and CBD with open arms is the beauty industry.
Over the past couple of years, hemp CBD oil has become both a holy grail ingredient and skincare product. The enactment of the Farm Bill in 2018 helped the hemp and CBD industry establish its hemp CBD oil as one of the hottest must-try items among beauty and skincare enthusiasts.
The Rise of CBD Oil in Skincare Products
The CBD skincare market continues to grow as more and more people discover CBD and become more familiar with its potential skincare benefits. In fact, experts at the Data Bridge Market have predicted the CBD skincare market to reach $7,583.91 million by 2029.
Although most people buy CBD online as a therapeutic treatment for chronic relief and other health ailments, more and more people are showing interest in CBD as a cosmetic and skincare item. As a result, more brands are also releasing CBD-infused products.
According to the analytics firm NielsenIQ, nearly 18% of all hemp CBD oil product sales in 2022 were from serums, face lotions, and other skin products. The firm noted that the CBD beauty, cosmetics, and skincare sector may soon grow to be worth $2 billion as early as 2025.
Reaching a New Market Demographic
Hemp CBD oil has largely been a male-dominated industry, with most CBD product categories catering to male customers. Thanks to CBD skincare products, hemp CBD oil manufacturers and brands were able to reach a new market demographic.
Just as women are the primary target audience of the beauty and cosmetics industry in general, they are also the main customers of the CBD skincare industry. Women are the driving force behind the growing sales of CBD-infused products.
Moreover, data from NielsenIQ shows that CBD beauty and skincare products are used more often compared to other product types, such as gummies. Around 42% of consumers said they use their CBD products at least once a week.
A New Holy Grail Skincare Ingredient
The usage frequency of CBD skincare products may be attributed to several factors. These include high beauty standards, the influence of media, and even the self-care movement.
However, a large part of why more women are buying CBD online — as well many other CBD-infused products — is due to hemp and CBD's many skincare and health benefits.
These include:
Managing redness, eczema, and psoriasis
Combating acne and pimple breakouts
Reducing dryness and irritation
Moisturizing and hydrates skin
Regulating oil production
Antioxidant properties
Reducing fine lines and wrinkles
Non-comedogenic properties, or does not clog pores
Rich in vitamins and minerals
More than studies, positive user reviews and experiences are helping the CBD beauty industry reach greater heights. As more people try CBD-infused products and see good results, even more people are enticed to try it out for themselves.
If you are interested in trying hemp CBD oil and other CBD-infused beauty products, check our beauty line.
Disclaimer
The products on this site are not for use by or sale to persons under the age of 21. Furthermore, they should be used only as directed on the label, and should not be used if you are pregnant or nursing. Always consult with a physician before use if you have a serious medical condition or use prescription medications. In general, a doctor's advice should be sought before using this and any supplemental dietary product. Finally, all the statements on this site have not been evaluated by the FDA, nor are they intended to diagnose, treat, cure or prevent any disease.